Golden Touch has built a team of dedicated professionals who come from all walks of life. We value hard work and a commitment to quality service. As a rapidly growing company, Golden Touch wants to bring a multilingual and culturally sensitive team of professionals in service to and for our seniors and their families who wish to stay at home.
Established by Wade Li, over a decade ago, Golden Touch fills a void in the growing senior population in New York City. As an immigrant, Wade is a serial entrepreneur who recognizes the need to bring quality social sector services to communities that have unique needs and challenges.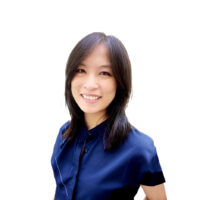 Maggie Tse joined the Golden Touch family in 2020 as the Director of Patient Services. Prior to joining Golden Touch, Maggie spent 13 years as a nurse, specializing in post anesthesia care and cardiothoracic critical care. Benefiting from her critical care bedside experience, she is now looking forward to providing quality patient services to the communities that we serve.